Best tourist Attractions in Tanzania
Best tourist Attractions in Tanzania You probably already know about the stunning beaches, romantic dhows and mouth-watering spices in Zanzibar, but Tanzania has much more to offer besides. Africa's most mountainous country is also home to some of its most iconic wildlife, as well as a rich culture and incredible natural diversity.
Best tourist Attractions in Tanzania
The following below are the among Best tourist Attractions in Tanzania
Mount Kilimanjaro
Mount Kilimanjaro is one of the most recognizable landmarks in Tanzania. It is also Africa's highest peak, meaning that many people are drawn to it for the challenge of climbing it the mountain's summit stands at 5,896m above sea level.
It is said that you can see the sunrise over the horizon from Mount Kilimanjaro only once in a lifetime and if you're lucky enough to witness this spectacular event while on your trip to Tanzania, then be sure to take lots of photos!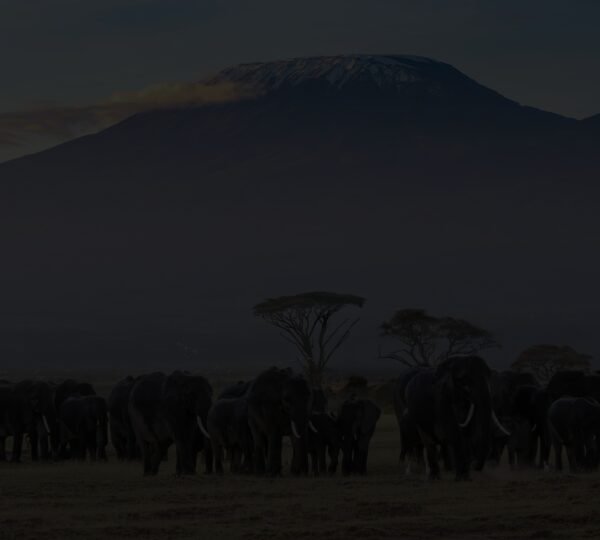 If you're looking for something more unique (and less crowded) than Mt. Kilimanjaro, then head over to its neighbor: Mount Meru . This smaller mountain is considered by some as an even better place than Kilimanjaro because it boasts not only great views but also fewer tourists
Serengeti National Park
Serengeti National Park is one of the most popular tourist destinations in Tanzania. It's home to some of Africa's most famous wildlife, including lions and cheetahs.
It's also home to the annual wildebeest migration, which takes place between July and October every year (and continues for about ten months). This massive migration attracts over 1 million wildebeest, zebra and other animals from across Kenya and Uganda to cross into Tanzania.
Serengeti National Park covers an area around 6500km2 – roughly half the size of Wales which makes it one of the largest protected areas in Africa.
Olduvai Gorge
Olduvai Gorge is a steep-sided gorge in the Great Rift Valley, Tanzania. It was the site of many archaeological excavations by Mary and Louis Leakey beginning in the 1930s. The site has been famous for its hominid fossils, including those of Zinjanthropus or "Nutcracker Man".
The gorge was first discovered by Hans Reck on 5 November 1931 while he was returning from an unsuccessful attempt to find Lake Natron. His guide informed him that they were now entering Olduvai Gorge but Reck thought his guide had said "Olorgesailie" and so named it after that instead. In 1934, Louis Leakey visited Reck's camp at Olorgesailie but found no evidence of early man there; however he did find stone tools at Olduvai Gorge and decided to excavate there instead.
Ngorongoro Crater
Located in the Ngorongoro Conservation Area, the Ngorongoro Crater is a large volcanic caldera and one of the most important conservation sites in Africa. The crater is home to many rare and endangered species, including black rhinoceros, lions, cheetahs, wildebeest and elephants.
It's also a UNESCO World Heritage Site known for its "Big Five" game animals: lion/lioness; leopard; elephant/bull; buffalo/cow; tiger/tigress (or any other big cat). This means that if you see any or all of these creatures during your trip there and do so with an expert guide you'll be able to tick off two major things on your bucket list at once!
Tarangire National Park
Tarangire National Park is located in northern Tanzania, and is known for its large herds of elephants and giraffes. The park is also home to the endangered African wild dog, a predator that hunts at night to avoid competition from lions. These dogs have very short fur on their backs to help them blend into the dry savannah grasses of the Serengeti plains.
The park's most famous feature are its baobab trees gigantic, ancient specimens can be seen throughout Tarangire National Park. There's even an annual festival held around these trees (and nearby Lake Manyara) called Baobab Day!
Nyerere National Park (Selous Game Reserve)
Nyerere National Park, also known as the Selous Game Reserve, is Tanzania's largest protected area at over 20,000 square miles. It was made a UNESCO World Heritage Site in 1982 and is home to more than 1 million animals, including hippos and crocodiles.
The park is also home to around 400 species of bird. There are many activities available here including walking safaris, boat rides on river beds inhabited by crocodiles and hippos (they're not aggressive though), fishing trips on Lake Tagalala or horseback riding through the bushveld grasslands.
The best time for visiting Nyerere National Park would be during July/August when you can see thousands of wildebeest migrating from Serengeti towards Kenya border after an annual migration from Masai Mara National Reserve in Kenya towards Tanzania plains where they spend three months consuming fodder before continuing their journey towards Kgalagadi Transfrontier Park (South Africa) until December when they return again back into Masai Mara National Reserve in Kenya which has better climatic conditions due to rain season that falls during December – February..
Ruaha National Park
Located in the Ruaha-Rungwa ecosystem in the Southern Highlands of Tanzania, Ruaha National Park is one of the largest national parks in East Africa. It has an area of over 4,750 square miles and is home to a wide variety of flora and fauna as well as different species that are endemic to this region.
There are several tourist attractions within Ruaha National Park including:
Afi Mountain Conservation Area
Kasama Mpanda Campsite
Itindi Dam Nature Reserve
The park has many hiking trails that you can explore on foot or by bicycle, but it also boasts some excellent game viewing opportunities with large populations of elephants and buffaloes roaming around its grounds. One notable attraction within Ruaha National Park is Kitulo Plateau which offers visitors stunning views over Lake Rukwa while they enjoy walking along its shores.
Zanzibar
Zanzibar is an island off the coast of Tanzania that makes up a semi-autonomous region. It's known for its white-sand beaches, coral reefs and spices. Zanzibar is a popular tourist destination because it offers opportunities for relaxation as well as adventure.
Zanzibar has many attractions including spice plantations, historic buildings, museums and mosques. You can visit the Stone Town Market to sample local food or watch dhows being built at Jozani Chwaka Bay National Park just outside of Stone Town (the park entrance fee includes a guided tour). If you're looking for something active, consider renting a quad bike or taking part in some snorkeling while on your trip!
Conclusion
We hope this article has helped you to plan your trip to Tanzania. It is a beautiful country, and if you go there, we are sure that you will never forget it. If you have any questions about the country or its people please feel free to contact us at any time. We look forward to hearing from you soon!