Top 10 Places to Visit in Tanzania
Top 10 Places to Visit in Tanzania, Tanzania is a naturalist's dream. It's full of everything you want to see in Africa: big cats, elephants, monkeys, and more. And the country doesn't just have a handful of national parks and game preserves it has over twenty-five! That's why it can often be overwhelming to figure out where to go in Tanzania. I've done my best to narrow down your options with this list of my top ten favorite places to visit in Tanzania. I hope it helps you decide which place is right for your next African adventure!
Top 10 Places to Visit in Tanzania
The following below are the among Top 10 Places to Visit in Tanzania:-
Lake Manyara National Park
Lake Manyara National Park is located in Tanzania, and it's one of the best places to see wildlife in Africa. There are many animals that can be spotted at the park, including tree-climbing lions and flamingos.
The park is home to a number of different species of animals, including elephants, hippos, zebras and a variety of birds like herons and pelicans. It also has several lakes which are excellent for birding.
Mount Kilimanjaro
Mount Kilimanjaro's name means "white mountain" in Swahili, an appropriate name considering its snow-capped peaks. It is the highest mountain in Africa at 19,340 feet and the tallest free-standing mountain in the world. It is also the largest peak on earth to be entirely above sea level (not including Mauna Kea on Hawaii).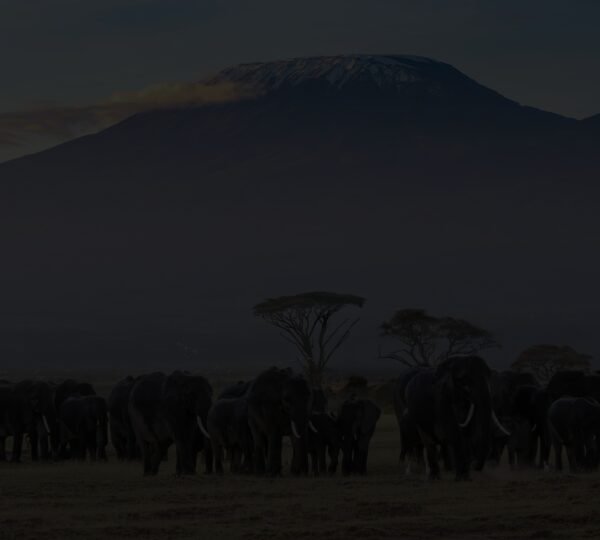 The first attempt to climb Mount Kilimanjaro was made by Dr. Hans Meyer, a German geologist who reached approximately 15,000 feet before abandoning his attempt due to altitude sickness and lack of supplies. The first successful ascent of Mount Kilimanjaro was made by Hans Meyer and Ludwig Purtscheller from Austria on October 2nd 1889.
Mahale Mountains National Park
Tanzania's Mahale Mountains National Park is a UNESCO World Heritage Site, and for good reason. It's home to the endemic Mahale Chimpancse, as well as many other endemic species of wildlife.
Besides its primate inhabitants, it is also one of the most important habitat regions in Africa for other wildlife including the Elephant, Hippopotamus and Buffalo (it was voted by Lonely Planet as one of their top 10 destinations).
Ngorongoro Conservation Area
Ngorongoro Conservation Area includes the Ngorongoro Crater, a unique 600-meter-deep volcanic crater that is home to an abundance of wildlife. The Olduvai Gorge is also located in this conservation area. This area has a number of attractions like Mt. Kilimanjaro, Lake Natron, Lake Manyara and Lake Eyasi.
Lake Rukwa is another popular destination in Tanzania for travelers who are looking for amazing waterfalls and beautiful scenery that you can only find at the lake's shores.
The most visited national park in Tanzania is known as Serengeti National Park because it offers the best safari experience in Africa! You will see animals like elephants, lions, hippos and crocodiles walking around freely within this protected area without any fences separating them from human beings!
Serengeti National Park
From one of the most popular places to see the Great Migration, to home to some of Africa's most captivating wildlife, Tanzania is a dream destination for those who love nature.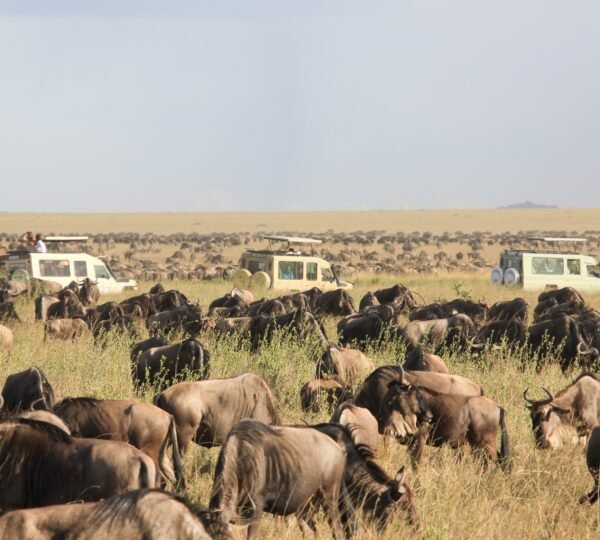 The Serengeti National Park is the largest park in Tanzania, and it's known for being one of the best places on Earth for spotting wildlife during their annual migration. This area is also home to some incredible landscapes like Lake Victoria and Mount Kilimanjaro.
Ruaha National Park
Ruaha National Park is located in the southern part of Tanzania in the Ruaha-Rungwa ecosystem. This is one of the most famous national parks in Tanzania and is known for its Big Five game, bush walks and excellent bird watching opportunities.
Ruaha National Park has an area of around 12,000 square kilometres (4,600 sq mi). Visitors can enjoy accommodation options ranging from tented camps to luxury safari lodges. The park has no roads within its boundaries, so all travel must be done by vehicle or on foot.
The best time to visit Ruaha is during dry season (May to October) when it's cooler and there are fewer mosquitoes but still plenty of wildlife. You can see many species like giraffes, hippos and zebras grazing on grasslands within this park. There are also cheetahs and leopards which hunt at night when they become active predators once again after resting during daylight hours under trees or bushes with their cubs nearby; elephants lumbering through mudholes; lions roaring loudly as they hunt for prey – plus much more besides!
There are many activities you can do whilst here too such as walking safaris where guides lead groups through thickets looking out for animals such as monkeys swinging from tree branches above us while we looked down onto ground level below them giving us fantastic views into their world rather than ours! Other activities include swimming at pools within designated areas around Lake Mburo which borders this park with good facilities provided by several resorts close by offering rooms overlooking those same pools too! We even went quad biking one day across sand dunes near Lake Manyara; another day ziplining through trees like Tarzan himself would have done back then – though maybe not quite as high up there yet though but maybe someday soon…
Gombe Stream National Park
Gombe Stream National Park is a national park in the Kigoma Region of Tanzania. The park is located along the shores of Lake Tanganyika and has been designated as a UNESCO World Heritage Site since 1984.
Gombe Stream National Park is home to one of only two populations of chimpanzees left in Tanzania's Udzungwa Mountains, which are also part of this park.
If you love animals and want to see them in their natural habitat, then this is definitely one place that you should visit.
Selous Game Reserve
Selous Game Reserve is Tanzania's largest game reserve, and the second-largest game reserve in Africa. It is also a UNESCO World Heritage Site. Selous Game Reserve has an area of 50,000 square kilometers (20,000 sq mi).
Zanzibar Island (Unguja)
Zanzibar is the largest island of Tanzania and it's an amazing place to visit. It's known for its beautiful beaches, spice plantations and diving sites. Zanzibar is a paradise for divers and snorkelers who want to explore the seabed.
The island was once an important trading post in the Indian Ocean and now it attracts tourists from all over with its rich history and culture. Another reason why people love visiting this island is because of its natural beauty: there are beautiful beaches with white sand beaches, coral reefs where you can see colorful fish swimming around you or even dive into them!
Arusha National Park
Arusha National Park is a great place to visit if you want to see lions, leopards, and elephants. The park is located in Northern Tanzania near Mount Meru and Kilimanjaro. This national park has diverse wildlife with over 200 species of birds and 25 species of mammals including buffalos, hippos, crocodiles and baboons. The park is also home to many other animals like zebra's, giraffe's, gazelles, warthogs and zebras just to name a few!
Arusha National Park offers trails for hiking or horseback riding where visitors can see the beautiful mountain views from different areas of the park like the Arusha Rock which features an amazing view of Mount Meru at night time when all lights are turned on for your viewing pleasure (you will have to pay extra for this).
Another great thing about this place is that it offers many activities such as bird watching tours where you get up close with some exotic looking birds while walking through their habitat or even climbing one of two mountains within Arusha National Park: Mt Kulal or Mt Meru where there are several viewpoints available at certain times during each day so make sure not miss out!"
Conclusion
There's so much to see and do in Tanzania, from exploring the landscape on foot or by bike to meeting new people and trying out their delicious cuisine. We hope that our list has helped you to decide where you want to go next time! With its vast selection of activities available around every corner, you're sure not be disappointed by visiting any one of these 10 places.